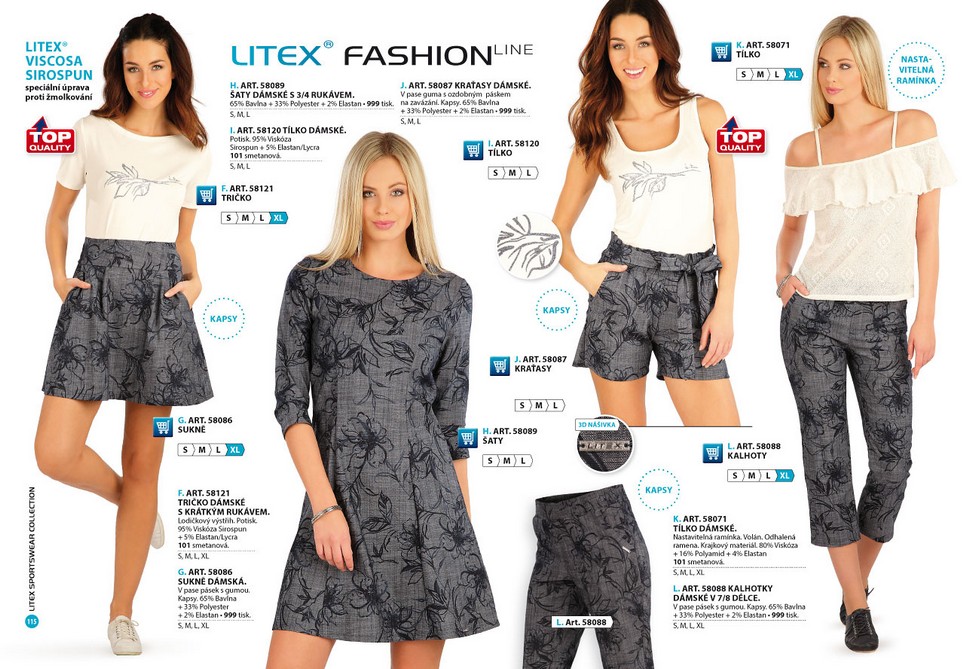 LITEX Fashion 2019
Already since 1991 we have been producing sportswear LITEX for You, which is quality, really comfortable, fast-drying and especially designed for movement.
We offer different kinds of women´s sportswear, for example t-shirts and sport tops, which You can wear with leggings of different lengths. We have short, medium and long leggings. If You prefer trousers or skirts, we recommend to visit the section of sports trousers or the section of dresses and skirts.
You can add a wardrobe with sportswear from the section of hoodies and turtlenecks or vests and jackets for colder days.
In our wide offer You can find also men´s sportswear and kid´s sportswear.